Ramil Amparo
Personal Website & Portfolio
About Me
Hi, my name is Ram. I am a software developer based in Dubai, UAE. I am currently working as a Web Developer. Technologies I excel at are JavaScript, NodeJS, React, and TypeScript. On this page you can find some information about me.
Work Experience

Work Experience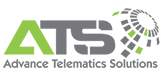 Web Developer
Gather, and analyze, client requirements then translated into code.
Create and maintain software documentation including test cases as well as the user manual.
Design and create prototypes of products according to client's requirements.
Write automated tests to ensure software remains error free.
Develop in-house systems that streamlines company workflow.
Improve existing company systems by introducing new ideas, and writing new features.
Projects
These are some of my projects. You can find most of them on my GitHub page.